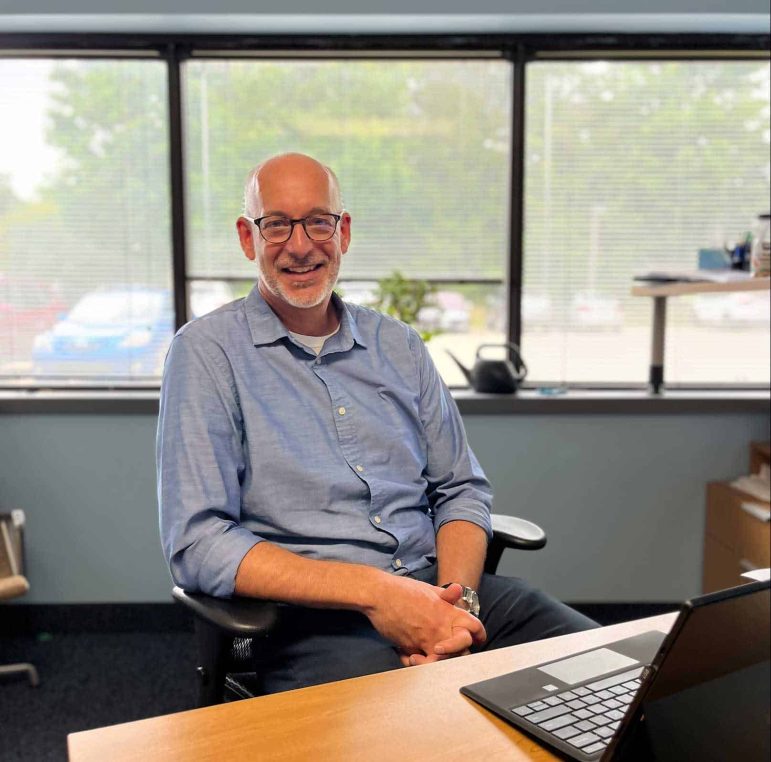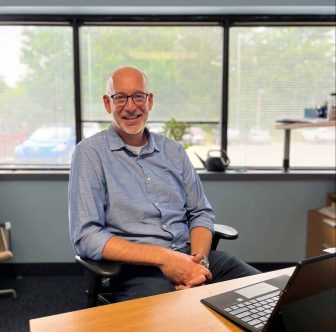 August 11, 2022
In 1975, Paul Freedman co-founded LimnoTech as a collaboration of University of Michigan graduate students and professors eager to use emerging technologies to help to save and protect the water environment. Now almost 50 years later, it is with a deep appreciation for his vision and years of forward-looking leadership that we announce that Paul is transitioning from Chief Executive Officer (CEO) to a new role as Board Chairman, and Tim Dekker is taking on the role of CEO.
Paul has been a guiding light through decades of change in the field of environmental science and engineering that was emerging in the 1970s and the brand-new fields of computer modeling and environmental monitoring. Paul has been a leader in the industry, serving in many professional roles at the local and national levels. He took on the role of President of the Water Environment Federation and gained membership in the National Academy of Engineering, one of the highest honors in our profession. Through the years, Paul also grew our company, adding staff and capabilities, building our reputation, and launching new offices in Washington, D.C., Minneapolis, and Los Angeles.
Paul's achievements at LimnoTech also enabled the success of others who shared his entrepreneurial vision. Paul was instrumental in launching new companies that found their origins at LimnoTech: LTI-IT, an information technologies firm; Equarius Risk Analytics, a water-oriented fintech company; and most recently, Freeboard Technology, an environmental sensing technologies firm. Paul's creativity, encouragement, and support have been critical to the success of these ventures.
Today, LimnoTech is a vibrant company with a strong reputation for innovation, creativity, and problem-solving with a deep bench of scientists, engineers, planners, and designers working around the world. Paul's leadership made our success possible through his creativity and vision and his ability to foster growth and leadership in others. We congratulate Paul on his many achievements and thank him for his service, leadership, and commitment to LimnoTech. We also look forward to continuing to work with him as our Board Chairman.
As we look ahead to what is next for LimnoTech, we are excited to announce that Tim Dekker is taking on the role of CEO.
"I have big shoes to fill! My heartfelt thanks go to Paul for his guidance and mentorship through the years. I can't imagine a more exciting time to take on the leadership of our firm," said Dekker. "I am humbled by the opportunity to continue our important work with my dedicated colleagues of 10, 20, and even 30 years, and with the next generation of brilliant and creative scientists, engineers, planners, and designers at LimnoTech."
Tim joined LimnoTech in 1999 as a Senior Environmental and Water Resources Engineer and Manager. In 2011 Tim was promoted to LimnoTech's leadership team as a Vice President and in 2018 took on the role of President. Tim's work focuses on the study, management, and caretaking of natural and urban water systems. Tim's creativity, intellect, optimism, integrity, and energy are unmatched and underpin what he has accomplished working with our clients, partners, and the LimnoTech team. Looking toward the future, Tim is focused on working with the leadership team to continue to broaden and diversify LimnoTech's services and partnerships while also moving us forward to develop new technologies and capabilities for a better, cleaner water environment.
Tim is passionate about LimnoTech's vision, mission, and company culture, but most importantly, about our people and our work. You can hear more from Tim in his "Letter from our CEO" where he shares his thoughts on where we have been and where we are going. You can also read more about Tim's background here.
We are thrilled and honored to have Tim as our CEO as we continue to work with our clients and partners to build thriving ecosystems and better places to live.